About Mortgage 1
From a single office in 1994 to over $11 billion in sales. Mortgage 1 has always grown through relationships. We are held in the highest regard in the mortgage and real estate industries. We believe if our employees feel safe and secure, they will provide world-class customers service.
At Mortgage 1, we are focused on more than the current trend in online applications. We are working on automating our back office operations to keep our team focused on providing service to the client. We will continue to evaluate procedures and automate every step in the process. Automation will never replace people but it can provide individuals more time to cultivate deeper more meaningful relationships. As automation reduces tedious tasks, the most valuable team members will be the ones that can create meaningful long-lasting relationships.
"Anyone can offer a digital mortgage. Working with a local, knowledgeable lender like Mortgage 1, Inc. gives the borrower an unparalleled lending experience."
Rick Holcomb, President, Mortgage 1
"Commitment to excellence is our guiding principle and customer satisfaction is our guarantee. Borrowers are the foundation of Mortgage 1. By providing exceptional service, we create customers for life."
Mark Workens, CEO, Mortgage 1
---
Work With the Best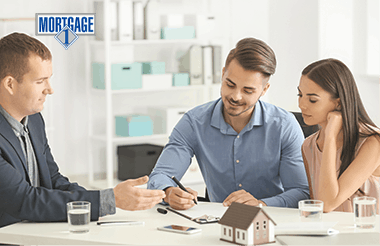 People make the difference at Mortgage 1. We have helped tens of thousands of families own their dream home. We have the experience to help our borrowers navigate the mortgage process. Wouldn't you like to work with the very best? Give your local Mortgage 1 Inc. lender a call 1-866-532-0550 or apply online and get a SNAP approval in minutes.
Why Mortgage 1?
MSHDA's #1 lender since 2013
Multiple locations in multiple states
Friendly, skilled loan officers
Broad range of mortgage options
We help all types of buyers
and so much more...
---
Mortgage Tools and Calculators