Dan Grzywacz has worked in the mortgage industry for decades.
He has accumulated his share of stories along the way. Some are touching, some are humorous, some make you shake your head.
All the stories have one thing in common: they exemplify the lengths Dan and his team at Mortgage 1 Grand Rapids go to help homeowners obtain the homes of their dreams.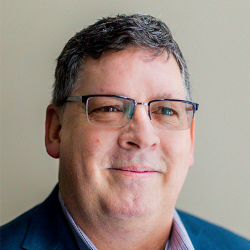 Consider these examples:
Dog Groomer. "A customer needed a ride to the office where the closing was taking place because her car was in the shop. I drove her, but then we had to pick up her dog afterwards from the groomer."
Happy Dancing. "I attended the closing for an elderly customer. It was her first home. She was so happy afterwards, she made me and the closer get up and dance to music for 10 minutes to celebrate. That was a fun closing."
Cigar Bar. "I met a guy for a closing and then offered to take him to the airport so he could catch a business flight. But he had an extra hour to kill, so we went to a cigar bar first, even though it was only 11 am."
Scrape, Prime, Paint. "Last fall, I helped a customer scrape, prime and paint his entire home and garage because it had excessive peeling paint and it was an FHA loan. I had fun doing that. I probably put in 20 hours. I had paint stuck to me for weeks."
It's all in a day's work at the Mortgage 1 Grand Rapids branch.
"Part of this job is helping people. That is really the best part of our jobs — helping people get into homes where they can raise a family, build equity, and have a place of their own with pride of ownership."

Dan Grzywacz, branch manager, Mortgage 1 Grand Rapids
Looking for a home in Grand Rapids?
Get pre-approved for a mortgage by calling us at (616) 957-3480 or using our SNAP digital mortgage application.


Mortgage Lending in One of America's "Best Cities"
Grand Rapids, Michigan is one of the best cities in America. Don't just take our word for it. Consider that:
U.S. News and World Report ranked Grand Rapids as the 13th best place to live in America in 2019.
Conde Nast named Grand Rapids the 9th Best Place to Retire in the U.S. in 2019.
Forbes has ranked Grand Rapids as the Best City to Raise a Family.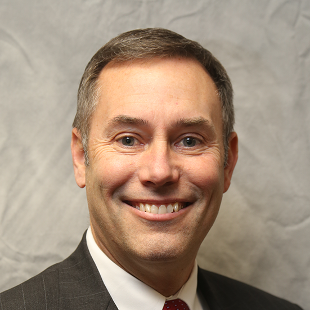 Grzywacz and Scott DeWolf have each been helping Grand Rapids families finance homes for 30 years, the past eight as managers of the Mortgage 1 Grand Rapids branch.
"Mortgage 1 is the best company Dan and I have partnered with. We do everything in-house. We are big enough to get the best rates and products, but small enough to adapt quickly to any changes in the marketplace. We are committed to the client and do what is best for them every step along the way."

Scott DeWolf, branch manager, Mortgage 1 Grand Rapids
Grand Rapids Housing and Real Estate Trends
West Michigan has a diverse economy and is the fastest growing area in the state. Grand Rapids is the largest city in the region and the second-largest in Michigan.
Prior to the Covid outbreak, the West Michigan market was hot, says DeWolf. "The zip code of 49505 on the northeast side of Grand Rapids was the number one zip code in the country, according to Realtor.com and reported by CNBC," he says.
After a slowdown in April, the Grand Rapids market continues to be hot. Data from the Michigan Regional Information Center, LLC (charts below) shows that prices are rising and houses are staying on the market for less time.
"There is currently a shortage of homes for sale," DeWolf says, "but there are lots of pre-approved buyers ready to purchase."
Low Rates and Customer Service Driving the Market
Low mortgage rates continue to drive all sectors of the market. Despite the constraints of Covid, DeWolf says "home purchasing is still going strong. We are helping a lot of buyers get into their first home or move up to their second home."
DeWolf says the Grand Rapids office sees a fair amount of return business, in large part because of their commitment to customer service. "It's very nice when people come back to us again and again and send their family and friends to us as well. We love helping people who are sent to us by word-of-mouth. There is a higher trust level that comes with that," he says.
"All of our business is referral-based from Realtors or past customers. We realize that if we take care of all of the details and close on time with lower payments and costs than we quoted, we will have customers that will come back and refer their families and friends."
"Consumers sometimes get confused or bullied by the online lenders," Grzywacz says. "We are straight shooters. We give you the good and the bad and tell you like it is."
Advice for First-Time Buyers
DeWolf has three simple bits of advice for first-time buyers:
1. Get pre-approved

2. Choose a lender who provides many options

3. Find a trustworthy real estate agent
Get Pre-approved
Grzywacz agrees. "Get pre-approved so you're not wasting your time looking at things you don't qualify for or are not comfortable making payments on."
Grzywacz says they see people every day who want to keep their payments under $1,000 per month with a small down payment, but also want to purchase a $250,000 home. "That math just doesn't work," he says.
As a borrower, getting pre-approved makes sure your desires match reality.
Choose a Lender Who Offers Options
Buyers should make sure the lender they choose has all of the lending options available to borrowers.
For example, Mortgage 1 offers MSHDA and USDA loans for first-time buyers that provide below-market rates, tax credits, or down payment assistance.
"We are the number one MSDHA lender in West Michigan for six-straight years," says DeWolf. "Last year, four of our loan officers ranked in the top 10 of MSHDA loan officers in this area. There are many banks and credit unions that say they offer the MSHDA program but, in reality, it never gets offered to the borrower unless they specifically know about it and ask. That's not right."
Choose a Good Agent
Choosing a trustworthy real estate agent is equally important.
"Find a good real estate agent who will take the time to explain everything and is watching out for your best interest," Grzywacz advises. "If needed, we can help match buyers to great Realtors that we know take care of the customer."
Mortgage 1: The Preferred Lender in Grand Rapids
Mortgage 1 Grand Rapids has a very distinguished team. Grzywacz has been past president of the Michigan Mortgage Lenders Association. The office is a multi-year winner of the Grand Rapids Realtor Association Affiliate of the Year.
Mortgage 1 Grand Rapids loan officers are not only skilled in gathering the right information to process your loan quickly and efficiently, they are constantly updating their knowledge of new programs that are introduced into the marketplace. That means you get the personal, friendly service that you expect, but you also get a mortgage program that perfectly matches your current and future needs.
Looking for a home in Grand Rapids?
Get pre-approved for a mortgage by calling the Mortgage 1 Grand Rapids branch at (616) 957-3480 or use their SNAP digital mortgage application.