8 Reasons a Borrower Should Choose an FHA Mortgage
The Federal Housing Administration (FHA) is a United States government agency created in part by the National Housing Act of 1934. FHA Mortgages expand the eligibility of home-ownership to borrowers that may not fit into the typical conforming loan. Nearly 1 in 5 home buyers use an FHA loan to finance a home. The agency is best-known for its old-fashioned 30-year fixed-rate mortgage, but the FHA also offers a 15-year fixed rate loan as well as a series of adjustable-rate mortgages.
FHA generally has lower overall down payment requirements, typical down payments are as low as 3.5%, and gift funds can be used for the entire down payment.

FHA allows lower FICO score requirements than conventional financing.

FHA allows for higher debt to income ratios to qualify. That can be great for first time home buyers who may not have significant incomes but can dedicate a greater portion of their income toward home-ownership.

FHA allows for a shorter time frame following major negative credit events, such as foreclosure or bankruptcy than conventional lending.

FHA mortgages are assumable and in a rising interest rate environment can position the buyer to have an advantage when selling their home later. Most conventional fixed-rate mortgages are not assumable.

FHA allows seller concessions up to 6% of the purchase price even with only 3.5% down payment, while conventional loans would only allow 3% seller concessions on down payments of 10% or less.

FHA mortgage insurance is much more affordable than conventional private mortgage insurance for borrowers with less than excellent credit scores.

FHA interest rates are generally lower than mortgage rates on conventional loan gave the same credit scores.
Mortgage 1 is proud to be the second largest overall provider of FHA mortgages in our primary service area. If you have any questions regarding FHA or other mortgage options please contact a Mortgage 1 branch in your hometown.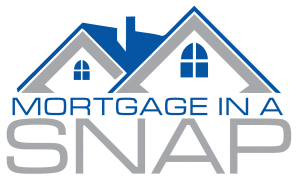 8 Reasons a Borrower Should Choose an FHA Mortgage