Florida has long been a hotbed for home buying. The warm weather, lack of personal income tax, and affordable housing make the Sunshine State attractive to purchasers of all types.
According to 2017 US Census estimates, Florida's population of 21.6 million puts it third among US states, behind California and Texas.
Southwest Florida is one of the peninsula's more sizzling areas. White sand beaches and lush tropical landscapes make the region popular not only as a winter resort, but also as the preferred year-round residence for many Floridians.
Looking to purchase a home or condo in southwest Florida? Use our Mortgage in a SNAP application and get approved in as little as 15 minutes!
Cape Coral: Southwest Florida's Most Vibrant City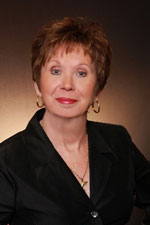 The most populous county in southwest Florida is Lee County, which is home to the region's largest and most vibrant city, Cape Coral. Cape Coral is where one of Mortgage 1's busiest offices is located. The Mortgage 1 Cape Coral branch processed nearly $83 million in loans in 2018.
To understand what's driving this lending volume, we spoke with real estate expert Michele Schafer. Michele is a broker associate with Miloff Aubuchon Realty. She's a director on the local Board of Realtors Association, as well as a mentor to real estate agents through the local Women's Council of Realtors.
Michele drew upon her three decades of real estate experience to provide insights into the Cape Coral and southwest Florida housing markets.
Southwest Florida Housing Trends
"The current market trend for southwest Florida is, it's become a buyer's market, especially in the over $500K market," says Michele, citing figures from the Florida Realtors Monthly Market Detail report for Lee County.
In Lee County during May 2019, there was an 8.1% increase in closings as compared to the previous year. There was also a 7.7% increase in active listings.
All this buying and selling activity is spurring parallel activity in lending.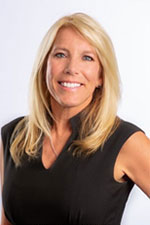 "Houses are affordable and people are tired of throwing their money out the window on rent when they can own a home and have the same or similar housing payment," says Mortgage 1 Cape Coral branch manager Tracy VanLandschoot.
Which cities are attracting the most attention? Cape Coral, with its 400 miles of canals, and Bonita Springs, with its new shopping malls, are the hottest destinations.
Farther away, Orlando is popular, thanks in part to its proximity to Disney World and other mid-state tourist attractions.
3 Must-Do's for First-Time Florida Home Buyers
When it comes to first-time buyers, Michele says lower interest rates have significantly helped those looking to finance starter homes, whether it's via FHA or conventional terms.
VanLandschoot concurs.
"As mortgage rates decline, buying power increases. Houses become more affordable. The lower the interest rate, the more you can afford," she says.
While entry-level homes in the $100-$200K range aren't lasting long because investors are scooping them up for rental units, there is still opportunity for first-time buyers who do their homework.
Michele cites three first-time buyer "must-do's":
Get pre-qualified
Find a good realtor
Only look at what you can afford. "You don't want to be heartbroken when you love something above your price point and nothing else measures up," she says.
Home-Purchasing Advice for Move-Up Buyers and Condo Buyers
Current homeowners who are looking to move up have lots of options, too. "New construction is booming all across the state," Michele says.
For those shopping for existing construction, "my advice is to take your time, find a good realtor who knows the area, and learn as much about the house as possible during the inspection period," she says.
"In Florida, important aspects of a structure to check include the ages of the roof and the air conditioning, as these items can be costly to replace," she advises. "Buyers also need to know the elevation of the home, as that determines the cost of flood insurance."
Michele says she is seeing an influx of "northerners and Europeans" buying condos in the Gulf Coast region. She has advice for them, too.
"Most condo developments have HOA [homeowners association] fees," she explains. "Buyers should look at the amenities they want, and then pay accordingly."
For example, "If you don't play golf, don't buy into a development that charges golf fees," she recommends.
"When purchasing a condo, it's best to use us," VanLandschoot says. "We make sure the condo qualifies for financing UP FRONT. Banks and other lenders typically don't find out if a condo qualifies until they've spent your money on an appraisal and a condo questionnaire. Then they don't give you an answer until the end of the loan process. We will make sure that both the borrower and the condo qualify in the beginning."
The Importance of a Reputable Mortgage Lender
Michele says buyers of all types have one thing in common: the need to pick a reputable lender.
"Getting pre-approval from a reputable lender makes the difference between a smooth closing and needing an extension," she says. "Tracy and her team at Mortgage 1 do the work needed to get a buyer pre-approved for a price they can truly afford."
The level of lending due diligence done by Mortgage 1 is reassuring to Michele and her peers. "If Tracy says a buyer is good-to-go, then I know it's solid. My team and I only use Mortgage 1 because we know the loan will close without issues," she says.
Take Advantage of Cape Coral & Florida Real Estate Opportunities
Looking to purchase a home or condo in southwest Florida? Start your pre-approval process by calling Mortgage 1 Cape Coral at (239) 471-3696 or emailing tvland@mortgageone.com. Better yet, use their Mortgage in a SNAP application, where you can be approved in as little as 15 minutes!