What is it about John Toth, a Mortgage 1 mortgage loan officer with the Infinity Michigan office, that makes him so enthusiastic about his work? Is it the excitement of pulling off big deals? Working with numbers and financial info? Being part of a fast-moving, tight-knit team?
While all these things are great, John's main motivation is simpler:
"I love talking to people. Being a mortgage loan officer allows you to talk to a lot of people each and every day. It is very rewarding helping people get approved for what may be the biggest financial decision of their life."
Achieving Success on Multiple Levels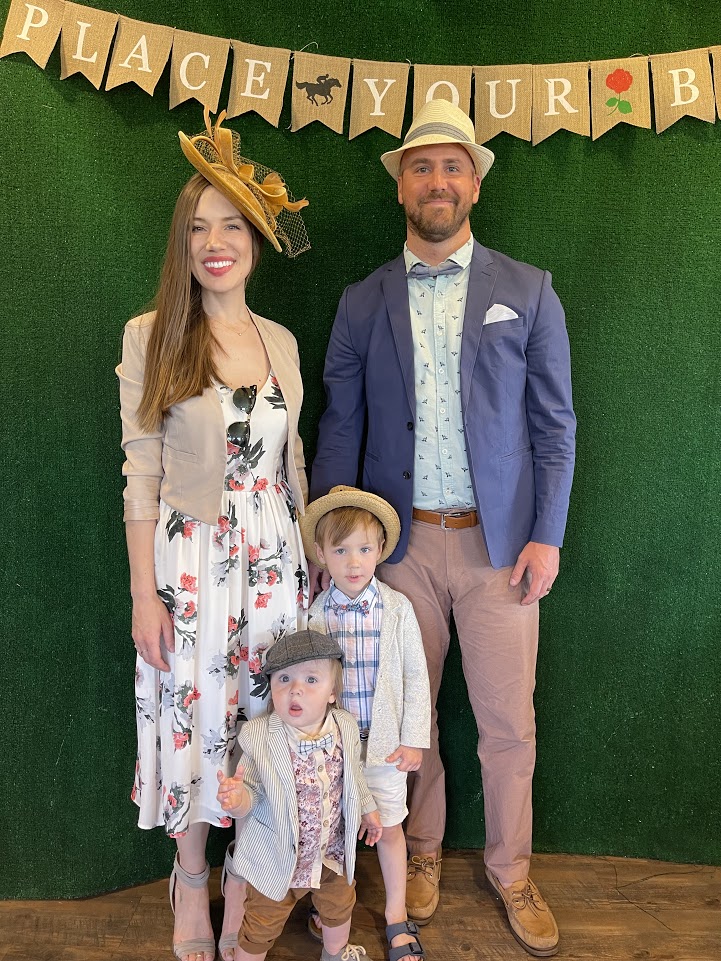 As anyone who knows him will testify, John's a lot more than just a mortgage loan officer. He is also a father to sons Johnny and Ellis, a husband to his beautiful wife Kelsey, and the head baseball coach for the Birmingham (MI) Seaholm High School varsity baseball team.
It all keeps his time fully occupied. And although he hasn't been in the mortgage business very long, he's definitely got his eye on the ball.
"My approach is to make the process as simple and relatable to the borrower as possible. I want to help them understand the process, and always be available to answer questions. Availability has been my biggest strength," he says.
The results speak for themselves: this year alone, John has already closed more than $5 million in sales volume.
We sat down with John recently for a play-by-play of the Southeast Michigan mortgage scene.
Southeast Michigan Mortgage Insights from John Toth
You work with Best Life and Co. real estate in Royal Oak, in the heart of Southeastern Michigan. How are things looking in your area?
"The market has remained hot; it's an aggressive sellers' market. The bulk of our business is in the $150-450k range, and we haven't seen a slowdown."
Which real estate areas or market segments near you are the hottest?
"It is blazing hot in southern Oakland County. First- and second-time home buyers are fighting for the very few homes on the market. And there are a lot of current homeowners who are capitalizing on their massive equity gains over the last few years, cashing out, and upsizing to support their growing families."
Interest rates are rising. How is that affecting the real estate market and lending in your area?
"Buyer behavior hasn't seemed to be affected by it, as inventory remains extremely low. In fact, purchasing and lending has increased tremendously."
What advice do you have for first-time home buyers?
"First-time homebuyers need to know that nothing is forever – your mortgage interest rates can change, private mortgage insurance can come off the loan, you can move to a different home. People hear the term "30-year fixed-rate loan", but it doesn't mean you're stuck for 30 years. More often than not, buyers and borrowers do not stay in that loan."
What would you tell buyers looking to move into a larger home?
"Using the equity in your current house to upgrade into a bigger house is a very rewarding experience! It could be the result of years of hard work, building equity and saving money so you can afford that upgrade. I enjoy helping in the process and making what could be a buyer's dream house into a reality."
How important is it to have a trustworthy, capable lender when making a home purchase?
"It's everything. Being honest to borrowers while they are potentially making the biggest decision of their life is very important to me. Explaining all the costs associated with a mortgage up front builds trust from the beginning. The borrower should know that you're working in their best interests rather than just closing the loan. I believe if you work this way and are always honest; the loans will close themselves."
How has it been working with your team?
"Mortgage One has been terrific in every way imaginable. Everyone in the company is happy and eager to help. Having the ability to call an underwriter with questions has been extremely important to my development as a mortgage loan officer.
"And the entire Best Life and Co. real estate team has been tremendous in every way. They welcomed me from day one and trusted that I would get the job done – even though I was just starting out in the industry. Ken Hirschmann and Dave Thomas have given me the opportunity of a lifetime and I am extremely grateful."