Technology is rapidly transforming the mortgage industry, making the process faster, more efficient, and more transparent for borrowers and lenders alike. At Mortgage 1, we strive to stay in tune with technology trends, creating a simplified process to help our clients get the mortgage they need in an efficient and timely manner.
Technology to Better Serve You
Mortgage 1 technology can help you get the mortgage you desire with ease. Call 1-866-532-0550 or get preapproved today with our easy-to-use digital preapproval app. It takes as little as 15 minutes.
Submit Your Application Online
With Mortgage 1's Pro SNAP App, the application process is simplified. Pro SNAP enables users to apply from the convenience of their mobile device, saving borrowers time and hassle. Rather than waiting hours to finalize a closing, the Pro SNAP app helps users securely submit an application and get pre-approved within minutes.
With the Pro SNAP App, borrowers can:
Start the application and pre-approval process
Securely sign and upload documents
Digitally sign required documents
Communicate with your loan officer
Calculate payments
Track your mortgage progress
Receive updates as you go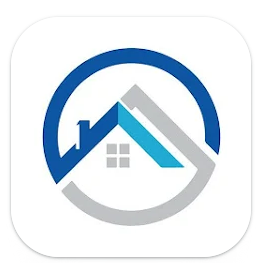 The Pro SNAP app is available for Apple and Android devices in the App Store and Google Play.
A Simplified Document Submission Process
Electronically sign closing documents with Mortgage 1's Fast Pass for both purchasing and refinancing. Using Fast Pass, borrowers can complete 95% of closing paperwork ahead of time from their computer or mobile device. At the time of closing, only the documents that require notarized signatures will need to be signed.
At Mortage 1, we know how valuable your time is. That's why Fast Pass is designed to reduce the duration of the closing process from hours to minutes. Say goodbye to long, in-person closing appointments, and say hello to the simplicity and ease of Fast Pass.
Mortgage Closings From the Comfort of Your Own Home
Mortgage 1 is one of the first Michigan mortgage lenders to offer Remote Online Notary (RON) Closings for home buyers. Unlike traditional or hybrid closings that require borrowers to meet in person, RON closings eliminate the need for an in-person meeting because everything is done remotely and can be signed electronically without the delays of travel or the mailing process.
For the various documents that require notarization, the notary uses a system of tools that are built into the RON platform to remotely and securely verify the identity of those signing the documents. All documents receive an electronic certificate and are digitally sealed for the security and privacy of the signee.
Mortgage 1 CEO Mark Workens and his team spent months creating a solid foundation for RON closings with the ultimate goal of saving borrowers time and convenience when applying for a mortgage.
Manage Your Mortgage in A Personalized Online Portal
An online mortgage portal is essential for borrowers to manage their mortgages online. Mortgage 1 offers borrowers access to Your Mortgage Online, a personalized portal to manage your mortgage throughout the duration of the loan.
With Your Mortgage Online, you can:
Make payments online
Schedule automatic payments
Manage and view the status of your loan
Download documents, statements, and tax information
We Leverage Technology to Better Serve You
Technology is streamlining the mortgage process and making it more accessible for borrowers to apply for, get approved, and manage mortgages. At Mortgage 1, we utilize this technology to create tools to help our borrowers experience a mortgage process that is quick, simplified, and hassle-free.
Get pre-approved in as little as 15 minutes with our Pro SNAP app, or call us today at 1-866-532-0550.