"Lisa is personable, knowledgeable and experienced. She is also the most energetic person I have ever met. She never stops, especially when it comes to helping home buyers."

– Mark Workens, Mortgage 1 CEO
How's this for a career trajectory: One day you are running a motorcycle/powersports dealership. In walks a guy to buy two waverunners. He tells you he recently started his own Michigan-based mortgage lending business. He's having success. You are intrigued. You sell him the waverunners.
Before you know it, you have ditched the dealership gig. Instead of helping sun worshippers navigate open waters, you have switched to helping home buyers navigate the mortgage process.
Fast-forward twenty-five years and you are leading one of the most successful teams for Michigan's fourth-largest mortgage lender.
That's Mortgage 1 Branch Manager Lisa Whitman's story.
Team Lisa by Mortgage 1: A Lender You Can Trust
Live in southeast Michigan and have a home loan need? Call or text Team Lisa at 586-997-3533. Better yet, get the mortgage process started yourself with their online mortgage app.
In Search of Something Bigger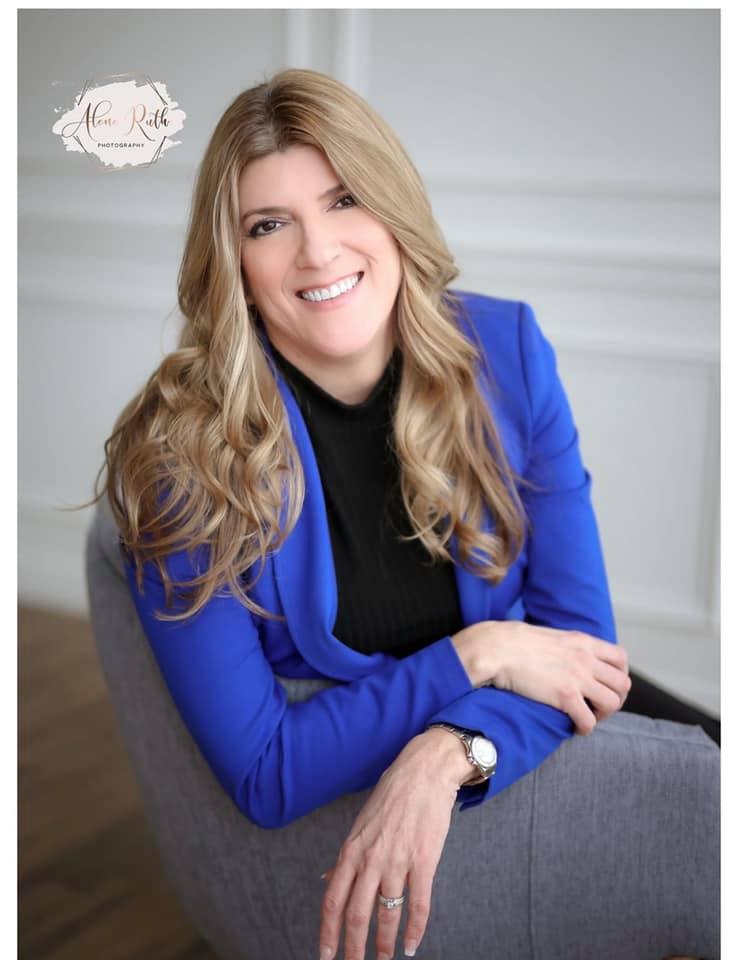 Recalling that fortuitous meeting two decades ago, Whitman says, "I ran a motorcycle dealership in metro Detroit for a few years. I handled financing and insurance.
"It was a point in my life where I was starting to think there's got to be something bigger than motorcycles. I thought home financing might be an option.
"Coincidentally, Mark Workens walked in one day and bought two jet skis. He told me about his up-and-coming Michigan-based mortgage company, Mortgage 1. A short time later, I set up an interview."
That interview led to a job. Mortgage 1 was still a bit of a startup. Whitman was the company's seventh loan officer.
The rest, as they say, is history.
"She was a very fast learner and took off running," Workens says. "She is a natural at it. Plus, she has more energy than any person I know."
Whitman channeled her passion for motorcycling and off-roading into the new job. Not that she gave up those activities; to this day, she continues to ride on weekends.
The Success of Team Lisa
Whitman eventually built her own team within Mortgage 1. Today, Team Lisa by Mortgage 1 is a tight-knit, highly rated group of lending professionals based in Sterling Heights, Michigan. Team Lisa has a perfect 5.0 rating on Zillow, 4.9 on Facebook, and 4.8 on Google. The team did $77 million in lending volume in 2020.
We connected with Lisa recently to get her insights on current trends in housing, home buying and lending in southeast Michigan.
What are the trends in housing and mortgage lending in 2021?
"Inventory is low, low, LOW, which makes it difficult for buyers to get their offers accepted," Whitman says. "All the market segments are hot. Buyers have to be ready to act quick and even bid above asking price. That's why we recommend getting preapproved and working with a lender to make sure your numbers are tight and your offer is bullet-proof."
Interest rates are still low. What impact is that having on real estate and lending?
"Without sounding crass, we are what the industry calls a 'purchase shop,' which means we specialize in helping borrowers get mortgages to buy houses. Of course, we do refinances. But we really love helping new buyers," says Whitman. "We help them find the best, most affordable mortgage to make their dream homes come true. With that in mind, we love the low rates just as much as the borrowers do. Low rates make home ownership more affordable and attractive for more buyers. Borrowers can get higher value houses. That being said, it also contributes to the competitive market we are seeing."
How has the pandemic affected the housing marketing and lending?
"Families are spending WAY MORE time together in the same space," says Whitman. "Buyers are looking for amenities they haven't thought much about before – for example, pools, finished basements, play rooms, bigger home offices, updated kitchens, etc."
What's your advice to first-time home buyers?
Lisa has three pieces of advice for first-time buyers:
Understand the costs needed to close. Many people think the down payment is the only cost involved in purchasing a home. It's not. Get educated on the total cost so you are ready.
Meet with your lender beforehand! Head off any surprises before they happen. Make sure you can afford what you are looking at so you don't end up disappointed. Get to us EARLY and we will get you a roadmap that makes sure your credit, income, debt-to-income ratio and other factors are where they should be.
Get a REPUTABLE and hard-working realtor, one that has integrity and isn't just focused on their commission. Look at online reviews, talk to friends, even ask your lender for advice.
Advice for repeat buyers and those moving up?
Whitman has two bits of advice for repeat buyers:
"What I tell repeat buyers is that, surprisingly, the home they dream of is not always out of reach. We spend quality time with our buyers to make sure it's the right decision. We don't want them to overextend themselves, but with the right advice, we can help them find exactly what they are looking for."
When it comes to moving up to a larger house… "Understand that what we can approve you for may not always fit your own personality, family budget, etc. Move-up buyers should know all the costs. Larger homes also come with larger costs to maintain."
Importance of a trust-worthy lender
How important is it to have a trustworthy, capable lender when making a home purchase?
"The right lender means everything," Whitman says. Her team guarantees three things on every single transaction:
You will close on-time.
You will be communicated with every single week with updates. You will never be in the dark.
You can trust your offer. "We guarantee our numbers. Listing agents know our reputation and know that the offers we put together get approved over other lenders," says Whitman.
What types of loans do you offer?
"We have many programs that make it easier for almost anyone to receive a loan," Whitman says. Loan types include:
FHA / FHA 203K Rehab Loan
Conventional
VA
Homepath
Homepath Renovations
0% Down Physician Loans
0% Down Rural Development Loans
3% Down Conventional Down Payment
Down Payment Assistance Loans
Homestyle Conventional Rehab Loans
Jumbo Loans
First Time Home Buyer Credit
Primary, Secondary, & Investment Financing
Fixed Rate Mortgages
Adjustable Rate Mortgages
MCC Tax Credit / MSHDA / MSHDA DPA
Debt Consolidation
Meet Team Lisa
Team Lisa by Mortgage 1 consists of the following individuals.
Production Team
Kathy Shepard
Patti Bieber
Chuck Darghali
Tim McPhee
Support and Branch staff
Stephanie Rader
Teresa Whitman
Natalie Rumpl
Samantha Jennings
John Whitman
Get Moving with a Mortgage from Team Lisa
Call or text Team Lisa at 586-997-3533 to learn how they can help you get the best mortgage possible.