It sounds easy, doesn't it, selling your house on your own.
How hard can it be, right? Clean up the yard, take a few pictures, list the house on Zillow, then wait for the offers to roll in.
You've heard that houses are selling like hotcakes these days. If you sell by owner, you figure you can keep all the proceeds yourself. Money for nothin'…
The only hard part might be the paperwork at the end. But you presume there's a website that takes care of all that.
It all sounds so easy, right? Maybe not.
As with anything, the devil is in the details. There *are* costs involved, along with the risk that you might shortchange yourself by not getting top dollar for your home.
Thinking of selling by owner? Here are some realities to be aware of.
Selling a Home by Owner Is Not Free and Easy
Selling a house by owner does not come without its costs. Among the financial costs many sell-by-owners don't anticipate are the following.
Escrow fees: Escrow fees cover property taxes paid in advance to the lender that are held in escrow. Escrow fees are usually split between the buyer and seller. They generally equate to 1% to 2% of the final selling price.
Title fees: These include a title search to verify the seller actually owns the property being sold and that there are not any conflicting liens on the property. Title fees can range from $300 to $1,500.
Reconveyance fees: Once your mortgage is paid off, you need to obtain a reconveyance deed to prove it. The cost for this can range from $50 to $65.
Recording fees: After obtaining a reconveyance deed, the transaction is recorded so it becomes a matter of public record. Recording fees are generally charged by the county where the transaction takes place, since the county maintains records of all property purchases and sales. Recording fee costs differ from county to county. The national average for recording fees is $125, according to the Home Buying Institute.
Transfer taxes: These taxes are imposed by the city, county, or state to transfer title and register change ownership of the property. They are either calculated as a percentage of the sales price or as a flat fee. In Michigan, the transfer tax rate, as written into law, "is levied at the rate of $3.75 for each $500.00 or fraction of $500.00 of the total value of the property being transferred." On a $250,000 home, the transfer tax is $1,875.
Attorney fees: If you have an attorney represent you at closing, you'll pay for the attorney fees. They attorney may charge by the hour or they may charge a flat fee for a specific set of document preparation or review services.
Seller concessions: Seller concessions are closing costs the seller agrees to pay. They can make a home more affordable for the buyer, and they can help the seller close the deal. These concessions are negotiated between the two parties. On some loan types, there's a cap on seller concessions. For example, on FHA loans, seller concessions are limited to six percent of the sale price of the home.
Mortgage pay off: As part of the sale, sellers must pay off the remainder of the loan on their home.
Holding costs: As the seller, you will pay holding costs (also called carrying costs), in between the time you accept an offer and the sale closes. You will continue to pay the monthly mortgage payment, taxes, insurance, association dues and utility bills during that time.
Other Potential Costs
In addition to the costs above, other possible costs involved in selling your home include:
Home appraisal: To determine the right selling price, some sellers hire an appraiser to determine the home's fair market value. The national average for an appraisal is $355.
Multiple listing service (MLS) listing fee: MLS is the listing service professional realtors use, but anyone can list a home there. MLS will syndicate your listing to the major online listing sites. Fees for listing on MLS range from $50 to $500.
Professional listing photos: You might think you can get professional photos on your cell phone, but let's be honest, you can't. If you hire a professional real estate photographer to take photos and videos of your home, expect to pay several hundred dollars.
Advertising. Yard signs and a free listing on Craigslist sound great, but to reach a broad audience you'd need to run ads elsewhere. Expect to pay upwards of $200 for a month or two of ads on social media sites. Add in a few more dollars for posters or brochures.
Pre-listing home inspection. A pre-listing home inspection can give buyers confidence. Expect to pay upwards of $400 for an inspection.
Property survey. Again, to help reassure buyers, some sellers get a property survey. The national average for a survey is $550.
Open house expenses. If you decide to hold open houses to show off your home and generate foot traffic, there are costs related to promoting the open house, providing food and drinks (optional) and possibly staging the open house. There's also the cost of your time to host the event.
Staging. Sellers in some markets hire professional stagers to make their house look the best it can be. Professionals are pricey, charging several thousand dollars. Even if you stage it yourself, there are costs associated with new furniture and other decorations.
The Biggest Risk: Shortchanging Yourself
The biggest hidden cost of selling by yourself is the risk of not pricing your home correctly or not getting as much as you can, especially in today's competitive market.
Statistics from the National Association of Realtors indicate that For Sale By Owner homes sell for 11% less than homes sold by agents. Similarly, an analysis by the real estate technology firm HomeLight shows that top real estate agents help sellers get 10% more for their homes than average.
If you are selling by yourself to save a few percentage points in Realtor fees, but you end up getting ten percent less for the house, where's the financial wisdom in that?
The Value of a Realtor
Mortgage 1 Senior Loan Officer and Branch Manager Steve Kobylecki works with Realtors on a daily basis. He knows the value Realtors provide.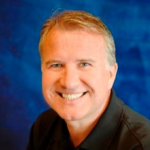 "Many people think Realtors are just an unnecessary expense in the home selling process," says Kobylecki, "but they are not. Realtors do so much to help sellers.
"Realtors help ensure sellers get top dollar for their homes. They also make sure the seller's interests are protected. Realtors know experts in the industry like appraisers, surveyors, title companies, attorneys and more.
"Realtors also get more foot traffic to the home. People often forget that agents work with other agents in their office who represent buyers and can get dozens if not hundreds of showings to a house in a matter of days."
Choose Listing and Lending Professionals You Can Trust
Regardless of whether you sell by owner or go with a professional Realtor, remember to choose Mortgage 1 as your lender. Call us at 866-532-0550 or find a Mortgage 1 Loan Officer near you.