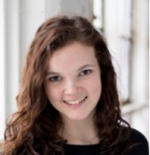 Many first-time home buyers can probably relate to Haley Fraeyman.
Haley is interested in buying a house. As a newly hired elementary school teacher she has steady income, but as a recent college graduate she hasn't yet built up a full credit history. Nor does she have significant savings, at least not enough to comfortably afford a 20% down payment.
Still, now that she is a proud graduate and part of the adult workforce, she wants to find a home of her own.
Who wouldn't. The question is: where does she turn?
---
HomeReady: The 3% Down Payment Mortgage
Luckily for Haley and others like her, there is an answer. It is a program from the Federal Government that makes home ownership affordable for buyers who have good income, but maybe lack a down payment.
The program is called HomeReady™. It allows buyers to purchase homes with as little as 3% down. With HomeReady, borrowers can also get down payment assistance from friends and family, making home ownership even more attainable!
---
What is HomeReady?
HomeReady is a program that allows mortgage lenders like Mortgage 1 to help borrowers who have decent credit and steady income but maybe not a lot of savings. It is perfect for people at the beginning of their careers like new teachers or first-responders or recent college graduates or tradespeople who just got their journeyman's license, all of who are on the path to good income and steady employment.
HomeReady is backed by the Federal National Mortgage Association (Fannie Mae) and is available only through approved lenders like Mortgage 1.
---
The Benefits of HomeReady
HomeReady offers these benefits: (View our infographic)
Low down payment – as low as 3%
Lower credit score requirements (620) than conventional mortgages
Can be used for new purchase or refinance
Available to first-time & repeat buyers
Down payments assistance can come from secondary sources such as friends and family
Lower mortgage insurance costs
Covers a variety of housing styles – single-family homes, condominiums, townhomes
Adjustable-rate and fixed-rate mortgages allowed
Available nationwide
---
Who Does HomeReady Help?
HomeReady helps people like Haley who have steady income but have not built up reserves to cover a down payment. She meets all the requirements. As a single earner, her income meets the limits Fannie Mae has set for where she wants to purchase. She is currently living at home with her parents but wants a home of her own as a primary residence. Her parents are willing to assist with a down payment.
According to Mortgage 1 loan officer Dawn Connors (Symington), Haley is exactly the type of borrower HomeReady is meant to help.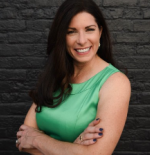 "The biggest challenge many new buyers face is the down payment. With HomeReady, you can get into a $200,000 home with just $6,000 down."
– Dawn Connors (Symington),
Mortgage 1 Loan Officer
---
HomeReady Requirements
To qualify for HomeReady, these are the major criteria you must meet:
A credit score of 620. Your income can be on the low end, but you'll still need to meet a 620 minimum credit score requirement. Other conventional mortgages have higher credit score requirements, so the reduced score minimum helps you secure the financing you need. Even if your credit isn't perfect, you might be able to use alternative credit history, such as payments on rent or utilities, to meet the credit qualification.
Income limit. Your income must be below the threshold set by Fannie Mae. See below for instructions on using an income checking tool from Fannie Mae.
You must not own any additional homes. You don't have to be a first-time homeowner, but you currently can't own a home to qualify for HomeReady.
The house must be your primary residence.
You must attend homeownership education courses. You are required to participate in 4-6 hours of approved courses to give you the knowledge to be a home owner. The courses are free and available online.
---
Tips and Advice for Getting a HomeReady Loan
As with any home purchase, you should do your homework and prepare yourself before taking the big step of buying a home. Here's what you can do to get ready for a HomeReady loan.
Review the loan terms and requirements. Visit the Fannie Mae HomeReady site for details.
Check your credit score. HomeReady allows lower-than-normal credit scores (620 as compared to 640 for a conventional loan). Check to make sure you are eligible. If not, work to improve your credit score.
Continue saving. You'll want to have money in your bank account for decorating, utilities and ongoing home ownership expenses.
Check the income limits in your area. Fannie Mae has a Median Income Lookup Tool you can use to figure out if you qualify. To use the tool:

Enter the address of the home you are interested in. If you do not yet have a specific address, enter the city, state and zip code.
The income lookup tool will display a map with a popup box showing the median incomes for the area.
Look for the income labeled "HomeReady Income Limit." Your income cannot exceed this amount.

Choose an approved lender such as Mortgage 1. The Federal Government funds the HomeReady program, but to get the best outcome you should use a lender such as Mortgage 1 who is approved and experienced with helping borrowers navigate the HomeReady process.
Apply for the loan. Find a Mortgage 1 loan officer near you who can help.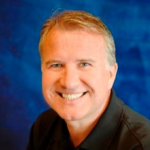 "While HomeReady allows for credit scores as low as 620, for the sake of your overall financial health it's best to have as high a credit score as possible."
– Steve Kobylecki, Mortgage 1 Branch Manager
---
Be Home Ready. Contact Mortgage 1
Want to know more about HomeReady? Call us at 1-866-532-0550 or locate a Mortgage 1 loan officer near you to get the process started using our digital mortgage app. It's fast and easy!