For first-time buyers, the mortgage process raises a lot of questions. In this second article, we tackle more of the common inquiries we receive from real-life customers. Click here to read the first article.
---
"How Much Should I Save for a Down Payment?"
– Question from Andrew and Sara, Brighton, MI
The exact dollar amount you should save for a down payment depends on the price of the house you are buying. Most down payment requirements are expressed in percentages. A 5% down payment on a $500,000 house is much greater in raw dollars ($25,000) than 5% on a $200,000 house ($10,000).
In terms of the minimum requirements for different loan types:
For USDA or VA loans, no down payment is required.
For FHA loans, the minimum down payment is 3.5%.
For FannieMae HomeReady loans, the down payment is 3%.
On a conventional loan, the minimum down payment will be somewhere between 3% and 5% of the purchase price. Be aware, however, that you will have to pay private mortgage insurance (PMI) if your down payment is less than 20% of the purchase price.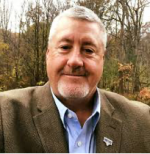 "The more you put down, the less you must finance, which means the less you will pay in interest over the life of the loan."
– Rick Fernandez, Branch Manager,
Mortgage 1 Brighton
---
"What Will My Monthly Payment Look Like?"
– Question from Spencer and Sydney, Ann Arbor, MI
A mortgage payment consists of two components:
The principal portion goes toward paying off the original amount of money you borrowed. The interest portion covers the cost of borrowing.
Your mortgage payment will be the same amount each month. Early in the life of the loan, more money goes toward interest than principal. Over time, the principal portion will match and then exceed the interest amount. For example, on a 30-year $200,000 mortgage at 4%, your monthly payment is $955. For the first payment, $288 goes toward principal and $667 goes toward interest. It isn't until the 153rd payment that the interest and principal are roughly equal. Thereafter, more of the monthly payment goes toward principal until, on the very last payment of the schedule, $952 goes to principal and $3 to interest.
Your lender will provide you with an amortization schedule that shows a month-by-month P&I (principal and interest) breakdown for your loan.
For convenience, many people include property tax and insurance payments in their monthly mortgage payment. Technically, these aren't part of the loan, but the loan servicer can put this money into an escrow account, where it is saved until the taxes and insurance are due. They then make the payments for you. You are not required to include escrow in your monthly payments. If you choose not to, you will just pay your property taxes and insurance annually on your own.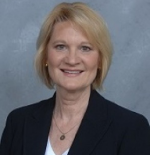 "When you make extra payments, that money goes directly to the principal and moves you faster along in your payment schedule"
– Anne Nauts, Branch Manager,
Mortgage 1 Ann Arbor
---
"Which Loans Are Best for First-Time Buyers?"
-Question from Gregory and Allison, Monroe, MI
Along with conventional loans, the following loans offer distinct advantages for first-time buyers.
FHA loans. A Federal Housing Administration (FHA) loan is a mortgage that is insured by the Federal Housing Administration (FHA) and issued by an FHA-approved lender such as Mortgage 1. FHA loans are designed for low-to-moderate-income borrowers; they require a lower minimum down payment and lower credit scores than many conventional loans.
VA loans. VA loans are offered through the Department of Veterans Affairs. They are available to active and veteran service personnel and their families. VA loans are backed by the federal government and issued through private lenders like Mortgage 1. VA loans have favorable terms, such as no down payment, no mortgage insurance, no-prepayment penalties, and limited closing costs.
USDA loans. Rural Development home loans are low-interest, fixed-rate loans provided by the United States Department of Agriculture. The loans do not require a down payment. The loans are financed by the USDA and obtained through private lenders, such as Mortgage 1, and are meant to promote and support home ownership in underserved areas.
MSHDA loans. The Michigan State Housing Development Authority (MSHDA) offers down payment assistance to people with no monthly payments. The down payment program offers assistance up to $7,500 (or 4% of the purchase price, whichever is less).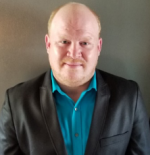 "Mortgage 1 has been Michigan's leading lender for first-time buyers for 7 straight years!"
– Marc Fuller, Branch Manager,
Mortgage 1 Monroe
---
"Can I Complete the Mortgage Process Online?"
–Question from Vince and Lanna, Sterling Heights, MI
Yes! Every Mortgage 1 loan officer has a Mortgage in a SNAP digital application that allows you to complete the application process online. You can get approved in as little as 15 minutes. The app lets you submit your information, communicate with your loan officer, and track the status of your loan. In these times of COVID and social distancing, Mortgage in a SNAP is the perfect solution. To get started or to locate a Mortgage 1 loan officer near you, visit our Find a Mortgage Loan Officer page. Once you select a loan officer, you will be directed to their SNAP app.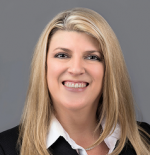 "Mortgage in a SNAP makes the process fast and easy. You can apply anytime, from anywhere."
– Lisa Whitman, Branch Manager,
Mortgage 1 Sterling Heights
---
"What is PMI?"
–Question from Brandon and Sarah, Birmingham, MI
Private Mortgage Insurance (PMI) is an insurance policy that protects a mortgage lender or title holder if a borrower defaults on payments, passes away, or is otherwise unable to meet the contractual obligations of the mortgage. If you pay 20% or more as a down payment on a conventional loan, you do not need PMI. Once you start paying PMI, it goes away in two ways: (1) once your mortgage balance reaches 78% of the original purchase price; (2) at the halfway point of your amortization schedule. For example, if you have a 30-year loan, the midpoint would be 15 years. At the point, the lender must cancel the PMI then, even if your mortgage balance hasn't yet reached 78% of the home's original value. PMI is typically between 0.5% to 1% of the entire loan amount.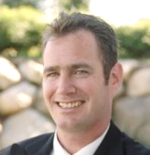 "You don't need PMI if you put down 20% or more on a conventional loan."
– Michael Skelton, Branch Manager,
First National Mortgage Bankers
---
"What Do I Need to Bring to Closing?"
–Question from Julio and Nicole, Cape Coral, FL
Closing is when you sign the many documents that finalize your purchase. The closing is usually held at a title company's office. The seller will be there, as will your agent. In terms of what you should bring:
Photo ID: The closing agent has to verify that you are who you say you are. A driver's license or current passport will do.
Cashier's or certified check: This is to cover any down payment and closing costs you owe. Do not bring personal check or cash. Your lender will tell you how much the check should be and who it should be made out to.
Proof of insurance: The closing agent needs to see proof that you have the insurance in effect on closing day and a receipt showing you've paid the policy for a year. They may have already collected that, but it doesn't hurt to bring your own copy just to ensure things go smoothly.
Final purchase and sales contract: Just in case you need to double-check anything against the actual closing costs.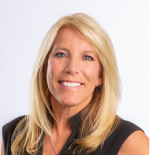 "Before the closing date, you will get a list from your loan officer of everything you need to bring."
– Tracy VanLandschoot, Branch Manager,
Mortgage One Cape Coral
---
"What Happens If My Appraisal is Low?"
– Question from Shawn and Brianna, Sterling Heights, MI
When determining the size of your loan, lenders use a formula called loan-to-value (LTV). When your mortgage contract is initially written, LTV is calculated using the purchase price. But the final contract is based upon the official appraised value of the house. What happens if the appraised value comes in lower? You have several options.
Boost the amount of your down payment. This will allow you to meet the LTV and down payment minimums.
The seller can lower the price. The seller can agree to drop the sales price of the house to match the appraised value. This will allow you to meet LTV.
Dispute the appraisal and ask for a new one. If you think the appraiser undervalued the house, you can ask for a new appraisal.
Cancel the purchase. If a compromise can't be reached, you can cancel the home purchase agreement.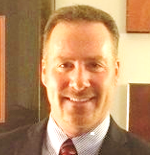 "If the appraisal comes back low, talk to your Realtor. Chances are they've been through this before and can guide you."
– Mike DeGrande, Branch Manager,
Mortgage 1 Sterling Heights
---
"What Will Mortgage Rates Be Next Year?"
– Question from Kevin and Tara, Shelby Township, MI
Ah, if only we had a crystal ball. We can't predict what mortgage rates will be in a year, but we can say that rates today are near historic lows. The Federal Reserve announced recently that they will be holding short-term interest rates steady for the foreseeable future. While mortgage rates aren't tied specifically to short-term interest rates, the two generally track closely together. So, while we can't predict what rates will be in a year, we can say with certainty that today's rates are at historic lows.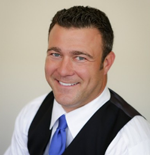 "Mortgage rates are as low as I have seen them in my lifetime."
– Nick DiLegge, Branch Manager,
Mortgage 1 Sterling Heights
---
Got Questions? We've Got Answers
If you have mortgage questions, let us know. We specialize in helping first-time buyers understand the mortgage process. Call us at 1-866-532-0550 or locate a Mortgage 1 loan officer near you to get the process started using our digital mortgage app. It's fast and easy!