For first-time buyers, the mortgage process raises a lot of questions. In this article, we tackle some of the most common inquiries we receive from real-life customers. This is the first in a multi-part series. See here for part two.
---
"How Does a Mortgage Work?"
– Question from Zak and Christina, Rochester, MI
Technically speaking, "A mortgage is a debt instrument secured by the collateral of specified real estate property, that the borrower is obliged to pay back with a predetermined set of payments." (Investopedia.com)
What does that mean in plain English? It means, when you get a mortgage, you are (1) borrowing money from a lender and (2) committing yourself to paying back the money you borrowed in equal monthly payments for the length of the loan.
Because a house can be expensive, mortgage payments are usually spread over 15 or 30 years, making the cost affordable.
Your mortgage payment will consist of principal and interest portions. The principal portion goes toward reducing the amount of money you originally borrowed. The interest portion goes toward paying off the interest, which you can think of as the fee the lender charges to loan you money.
You can make additional payments, if you want, but at the least you need to make your minimum monthly payment each month.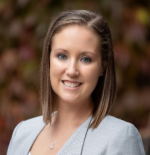 "Most people could not afford to pay cash for a house. A mortgage makes home ownership affordable."
– Renee Delia, Branch Manager,
Infinity Real Estate Group
---
"What Types of Loans Are There?"
– Question from Conor and Haley, Jackson, MI
Mortgage lenders offer a wide variety of loans designed to meet the needs of buyers. The most common types of loans obtained by first-time buyers are:
Conventional loans. This is the most common type of mortgage loan. Conventional loans can be for as long as 30 years or as short as five years, with options in between. They can be fixed-rate or adjustable rate. Conventional loans are provided by banks as well as private mortgage lenders like Mortgage 1. When most people think about home loans, the conventional loan is the one they are thinking of.
FHA loans. A Federal Housing Administration (FHA) loan is a mortgage that is insured by the Federal Housing Administration (FHA) and issued by an FHA-approved lender such as Mortgage 1. FHA loans are designed for low-to-moderate-income borrowers; they require a lower minimum down payment and lower credit scores than many conventional loans.
VA loans. VA loans are offered through the Department of Veterans Affairs. They are available to active and veteran service personnel and their families. VA loans are backed by the federal government and issued through private lenders like Mortgage 1. VA loans have favorable terms, such as no down payment, no mortgage insurance, no prepayment penalties and limited closing costs.
USDA loans. Rural Development home loans are low-interest, fixed-rate loans provided by the United State Department of Agriculture. The loans do not require a down payment. The loans are financed by the USDA and obtained through private lenders, such as Mortgage 1, and are meant to promote and support home ownership in underserved areas.
MSHDA loans. The Michigan State Housing Development Authority (MSHDA) offers down payment assistance to people with no monthly payments. The down payment program offers assistance up to $7,500 (or 4% of the purchase price, whichever is less).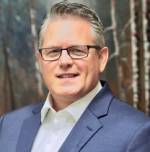 "MSHDA funds can be used on closing costs, insurance or property taxes, as well as the down payment itself."
– Mike Archer, Branch Manager,
Mortgage 1 Jackson
---
"How Do I Qualify for a Mortgage?"
–Question from Nathan and Mia, Macomb Township, MI
Different mortgage types have different specific qualification requirements, but the general process of qualifying for a mortgage is the same.
You submit an application with a lender.
You provide the necessary documentation, which includes paycheck stubs, tax statements, bank and asset statements, and identification.
The lender reviews your information. They look at your income, how much debt you have, and they also pull a credit report.
Based upon your status, the lender determines how much money you can afford for a mortgage as well as what interest rate you should receive.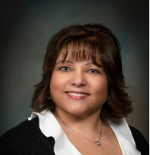 "We know the mortgage process can be confusing and stressful, that's why we are here to help."
– Diane Selvaggio, Branch Manager,
Mortgage 1 Clinton Township
---
"What Is the Required Minimum Credit Score?"
–Question from Mark and Karly, Plymouth, MI
An important element of qualifying for a mortgage is your credit score. Your lender pulls a credit report to look at your credit score. Different loan types have different qualifying scores:
The minimum qualification score for most conventional loans is 620.
For FHA loans, the minimum score is 580.
For VA loans, the minimum score is 620.
For USDA loans, the minimum score is 640.
In addition to credit score, a lender looks at your debt-to-income ratio to make sure you are not overextended.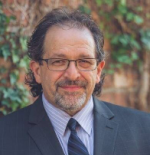 "The higher your credit score, the better your interest rate."
– Harry Polemitis, Branch Manager,
Mortgage 1 Plymouth
---
"What's the Difference Between Being Pre-qualified and Pre-approved?"
–Question from Taylor and Sami, Clinton Township, MI
Being pre-qualified can be useful as an estimate of how much you can afford to spend on a home, but pre-approval is more valuable and authoritative. Pre-approval means the lender has checked your credit and verified the documentation and has essentially approved you for a specific loan amount.
To get pre-approved, you'll need proof of assets and income, good credit, employment verification, along with other types of documentation the lender may require, depending on your loan type.
The lender will also need your driver's license as well as your Social Security number and signature so they can pull a credit report.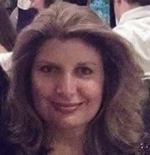 "Pre-approval lets the seller know you won't be denied a mortgage when you make an offer."
– Deborah Meesseman, Branch Manager,
Mortgage 1 Clinton Township
---
"How Much House Can I Afford?"
–Question from Jake and Lexi, Sterling Heights, MI
To determine how much house you can afford, follow the 28/36 rule.
Many financial advisers agree that households should spend no more than 28 percent of their gross combined monthly income on housing expenses and no more than 36 percent on total debt. Total debt includes housing as well as things like student loans, car expenses, and credit card payments.
The 28/36 percent rule is the tried-and-true home affordability rule that establishes a baseline for what you can afford to pay each month.
To calculate how much 28 percent of your income is:
Multiply 28 by your monthly income. If your monthly income is $7,000, then multiply that by 28. 7,000 x 28 = 196,000.
Divide that total by 100. For example, 196,000 ÷ 100 = 1,960.
Do the same for the 36 percent rule, using 36 in place of 28 in the example above.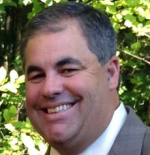 "When you own a home, there are other costs like taxes and maintenance. The 28/36 rule makes sure you can afford them."
– John Leach, Branch Manager,
Mortgage 1 Lakeside
---
Got Questions? We've Got Answers
Come back next week for part two of this article. In the meantime, if you have questions, let us know. At Mortgage 1, we specialize in helping first-time buyers understand the mortgage process. We are repeatedly recognized as Michigan's leading lender for first-time buyers.
Call us at 1-866-532-0550 or locate a Mortgage 1 loan officer near you to get the process started.