In her professional life, Dawn Connors helps people obtain the homes of their dreams. But it's what she does in her personal life that makes the meaning of "home" truly special.
Dawn and her husband, Michael, lend their time and efforts helping an organization called Angel House that builds orphanages in India. Angel House is the only known U.S. organization dedicated to building orphanages in India. They build homes that accommodate 25 to 100 children.
Since 2010, Angel House has opened more than 120 homes for 6,500 children in cities throughout India.
The homes provide shelter and serve three nutritious meals a day. Children are given brand new beds with new bedding, along with clothes and shoes for school and play as they grow and attend school through 18 years of age.
Dawn just completed funding to build her fifth home to house 50 children (boys and girls) and is raising funds for a sixth home to house another 50 children.
Helping orphans and creating homes for them motivates Dawn. It's what truly makes her an angel.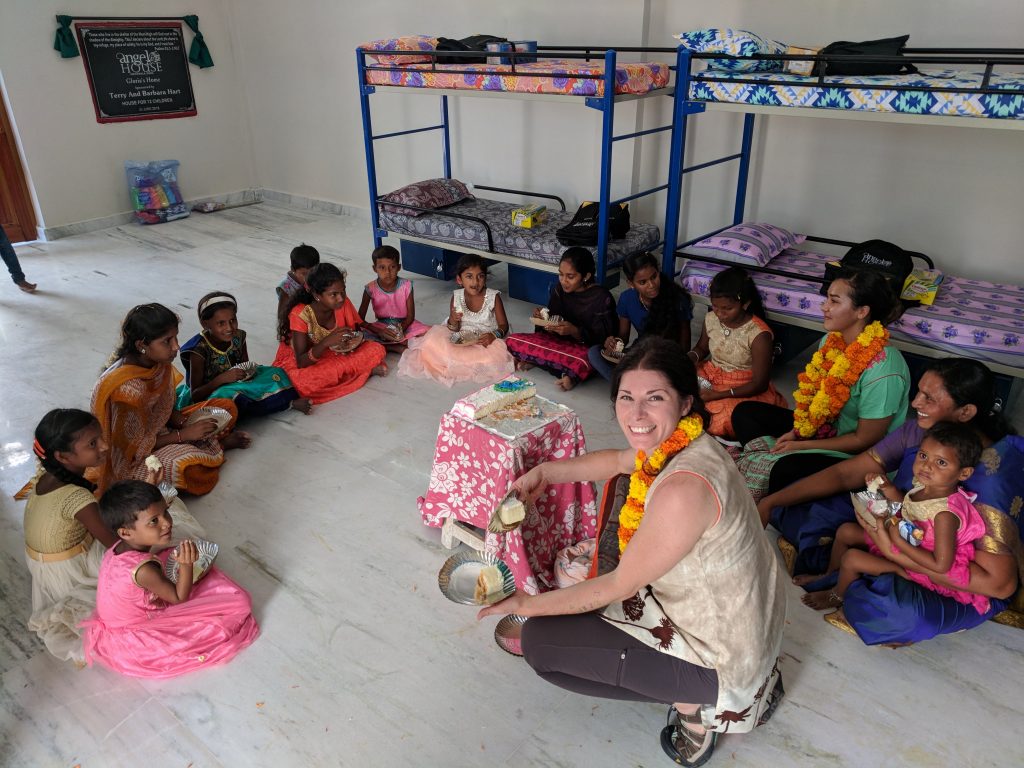 Team Dawn: A Lender You Can Trust
Live in southeast Michigan and have a home loan need? Call Team Dawn at 586-254-5711 or text 248-330-8540. Better yet, get the mortgage process started yourself with their online mortgage app.
A Calm, Thoughtful Approach to Helping Home Buyers
After getting her degree in finance from Oakland University, Dawn has spent 20 years in the business of helping home buyers secure financing.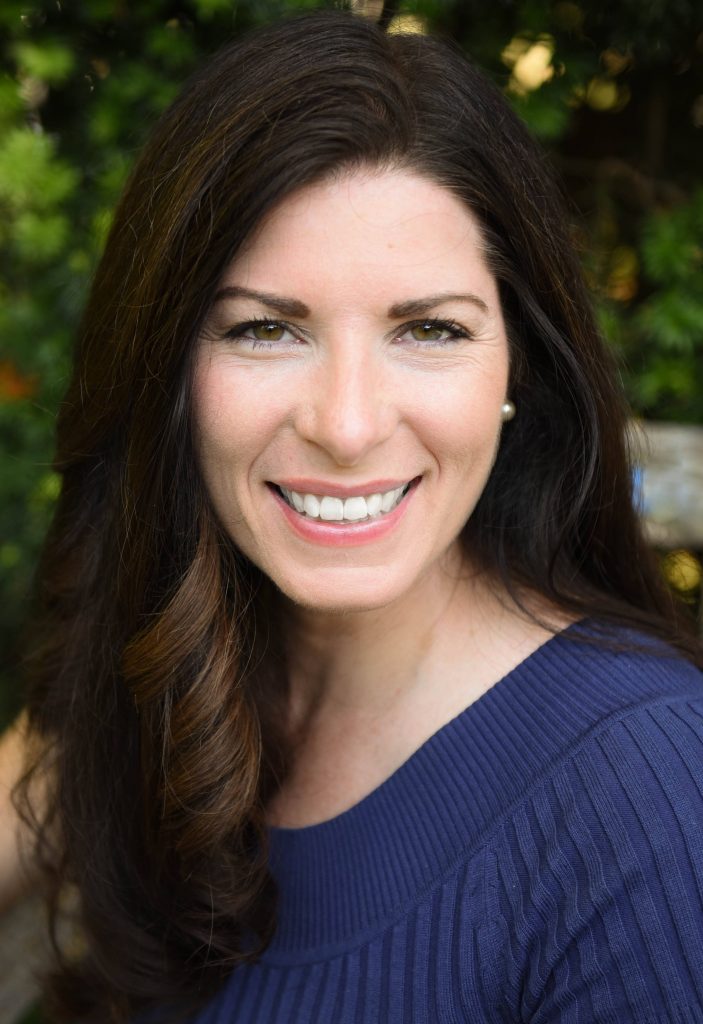 Her clients praise her calm, thoughtful approach.
"My philosophy is to help each client as if they were family. I give each one a full one-on-one consultation to review their best programs, loan payment options, and any out-of-pocket expenses. This gives the client confidence when looking at homes and deciding to make an offer. As they say, knowledge is power!
"I especially love working with veterans, first-time home buyers, and families who are looking to move up to a bigger home. Working with clients who are downsizing to a smaller place is also really exciting – many have a lot of equity, so it's fun to be creative with them in determining if they should have a mortgage.
"All in all, my team and I help about 450 families each year buy and refinance their homes. I feel blessed and honored to have the trust of my clients, friends and family."
Recently, Dawn shared her insights on Macomb County's home buying market.
What current trends in the housing market and mortgage industry are you seeing in your area?
"It's a hot market right now, which is really great if you're selling. There's a housing shortage – there are 7 buyers for every seller. Sales prices are increasing, which means homes are selling above the asking price. New construction is on the rise."
Which real estate areas or market segments near you are hot, and why so?
"Interest rates are at an all-time low for houses priced between $50,000 and $750,000; 15 months ago, the interest rate was 1% higher than it is now. So, if a buyer's budget is $500,000, they actually have $90,000 more in purchasing power for the exact same payment! For this reason, many buyers are willing to pay more than the asking price for a home; the payment will be similar because of the low interest rate.
"The second reason this range of homes is hot is because the conventional loan limit in Michigan has increased to $548,250. This makes it easier to get a low-interest rate loan in a higher house bracket."
What advice do you have for first-time homebuyers?
"Get your financial affairs in order. Have a steady income that you can count on. For example, unemployment does not get counted unless you get it every year, such as a seasonal worker does. If you are a part-time employee, you should have guaranteed hours that can be backed up by all of your pay stubs. If you earn a salary or are in a full-time position, that is typically easy to document and prove.
"Next, have a lender pull your credit report. You want a lender credit report instead of a consumer report (like Credit Karma or Credit Sesame) because credit scores vary. In fact, there are 94 variations of credit scores! Mortgage companies have their own proprietary scoring model, so your credit score will most likely be different when it's pulled from a lender.
"Start saving for a down payment (if you haven't already). If you have a monthly payment amount you can afford, a good strategy is to put that amount into a savings account. If you can make that monthly payment to your savings, then you will be able to make that mortgage payment. Plus, it will give you a good down payment. I recommend meeting with a loan officer at this stage so they can help you determine what you will need for your downpayment and out-of-pocket closing costs. This will help you avoid surprise expenses when you're actually house shopping."
How important is it to have a trustworthy lender when making a home purchase?
"It's critical! A thorough lender will collect all of your income and asset documents at pre-approval and get you pre-underwritten as a borrower. A pre-approval is much more thorough than a pre-qualification; the loan officer has done their due diligence.
"A good loan officer is known in the community in which they work. Likewise, a poor loan office or poor mortgage company is known in the community as well. In this market, there are multiple offers on just about every home. Having a reputable loan officer will go a long way towards getting your offer accepted.
"From a client's perspective, a responsive loan officer – who will answer your questions and be available to reach out to the listing agent to sing your praises as a well-qualified buyer – is a real asset."
What's one thing you wish every loan applicant knew?
"Credit is extremely important because it signals how likely you are to default on your loan. It's not subjective – it's all based on facts. For example, an 801 credit score yields 1,292 good loans for every bad loan. Conversely, a credit score of 601 yields 1 foreclosed loan for every 8 loans. This is why you're highly rewarded for having an excellent credit score; you get a lower rate and lower closing costs.
"Did you know, that interest rates change for every 20-point increment in credit score? A borrower with a 701 credit score will have a different interest rate than a borrower with a 721 credit score. I have credit analyzer tools that can show customers exactly how to maximize their credit score. I import their credit score into my credit software, and it tells me specifically what they can do to get the highest score possible in as little as 30 days. Fascinating!"
What do you like most about being a loan officer?
"I love being a loan officer because it allows me to put a financial plan together for clients. Purchasing a home is one of the biggest decisions you'll make in your life. I get the pleasure of working beside you to determine your best financial plan.
"And I love Mortgage 1! They really serve their employees and clients. The company motto is to 'serve those who serve closest to the street.' They give extra care to those serving the client and to the clients themselves. They have a wonderful reputation in the community. When I have a problem, they are quick to resolve it. They provide fabulous customer service."
Team Dawn
"We have a tight knit team, which is so essential. When a client has a need and the loan officer is in an appointment, the other team members have to step up and get the client answers. When I'm not available, it's so helpful that my team can answer emails, text messages, and calls. The most important thing is that the clients' needs are met."
Who's on Team Dawn?
Dawn Connors – Senior Loan Officer
Dana Pietrzak – Processor
Mary Vogler – Processor
Betty Mickala – Processor
Patti Rukkila – Processor
Amber Denman – Pre-Approval Specialist
Michael Connors – Pre-Approval Specialist
Denise Lewis – Executive Assistant
Cristen Clark – Marketing Director
Choose a Loan Officer You Can Trust