Mortgage 1 is proud to announce that Lindsey Smith, a loan officer with the Keystone branch in Shelby Township, has been given the 2021 Rising Star Award by the Michigan Mortgage Lenders Association!
Rising Stars are recognized by the MMLA for their commitment and dedication to the mortgage business as well as to their clients and the neighborhoods they serve. Ryan Evans, MMLA membership co-chair, describes a Rising Star as someone who has "gone the extra mile in the industry and gives of their time [to the community]".
Lindsey joins fellow Mortgage 1 team member Joe Migliaccio, who was a Rising Star Award winner in 2020.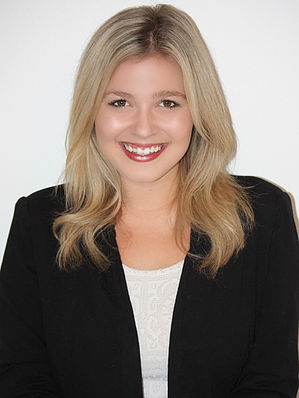 What is the MMLA Rising Star Recognition Program?
Rising Stars can be branch managers, loan officers, marketing coordinators, and anyone else who works in the mortgage industry. Lindsey was chosen because of her "experience, achievements, and outside interests", says Joanne Misuraca, MMLA's CEO. "We were especially impressed by her accomplishments in her work and her involvement in charitable causes."
The MMLA Rising Star Recognition Program was developed in response to Michigan's evolving real estate landscape – and the need to nurture relative newcomers to the industry. The MMLA's goal is to get future industry leaders involved in moving Michigan's mortgage business forward, ready to meet the needs of the state's home buyers and home owners.
What It Means to Get the MMLA Rising Star Award
For Lindsey, winning the award is a personal and professional milestone.
"I'm honored and blessed to win this award and achievement," she says. "I've put my heart and soul into delivering the best service for my clients and learning all I can about this business."
After working in different fields, including accounting, Lindsey is thrilled to help clients navigate the often complex world of home buying. She describes the process as "more rewarding than I ever could have imagined" and adds "it's humbling to receive recognition for such an amazing achievement."
As an MMLA Rising Star, Lindsey also receives an all-events pass from MMLA this year as well as complimentary registration and travel to two important Mortgage Bankers Association events: the State & Local Workshop and the National Advocacy Conference, both in Washington DC.
Congratulations, Lindsey!
From the Michigan Mortgage Lenders Association, Team Doug, and the entire Mortgage 1 Michigan family, we congratulate Lindsey and honor her achievement. Way to go, Lindsey!