We sat down with Scott DeWolf, Senior Loan Officer and Branch Manager of Team DeWolf, to bring you valuable insights into the West Michigan housing market. As a seasoned and well-respected loan officer, Scott and his team continually strive to help their clients find a home that fits their needs while offering helpful and honest advice along the way.
Scott was able to share his outlook on current market trends and rising interest rates, offer advice to prospective buyers, and give an inside look into what makes Team DeWolf the extraordinary team they are.
Contact Team DeWolf Today
Team DeWolf is here to help you through the mortgage process. Call 616.575.9850 or get preapproved today with the team's easy-to-use digital preapproval app. It takes as little as 15 minutes.

Current Housing Market and Industry Trends
According to Scott, the current trends in the housing market and mortgage industry in West Michigan are rather promising. The entire region, particularly Kent County, is experiencing a strong market. First-time homebuyers eager to invest in the area's thriving real estate market are primarily driving this trend.
Another interesting development is that buyers are willing to travel further distances where there might not be as much competition to get into a home that's within their price range.
How Buyers Are Dealing With Rising Interest Rates
For serious homebuyers, higher interest rates are not deterring them from actively pursuing homeownership opportunities, particularly as warmer weather approaches. Despite the increased rates, mortgage payments are still more affordable compared to escalating rent prices in many cases. Buyers are also aware that a portion of their payment goes towards principal (forced savings) and building equity. Additionally, buyers can explore refinancing options when interest rates decrease, considering the homeowner's equity position and potentially enabling them to eliminate mortgage insurance.
Similarly, move-up buyers recognize the potential advantages of selling their current homes, capitalizing on the strong market, and receiving top dollar for their properties. By doing so, they can potentially secure more favorable pricing on a higher-priced home with less competition. Encouraging move-up buyers to take advantage of their equity and explore their selling options would open up more opportunities for first-time buyers to enter the housing market.
Team DeWolf's Advice to Homebuyers
What Advice Do You Have for First-Time Homebuyers?
"Opt out of phone solicitation and have your credit reviewed ASAP. Many times there are some minor things you can do to improve your score to help you qualify for a specific program or improve your interest rate when you find a home.
Unfortunately, when any lender pulls your credit, the Fair Credit Reporting Act (FCRA) allows the credit bureau to sell this information to other lenders who WILL aggressively solicit you. At Mortgage 1, we don't participate in this practice and are actively lobbying to stop this. To prevent any harassment, you can use this link to opt out. Select the 'Electronic Opt-Out for five years'".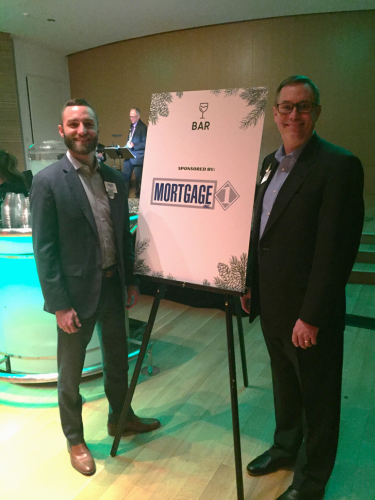 "Get Pre-Approved! I highly recommend that buyers (especially 1st-time buyers) meet with a lender to review programs, options, and the process of purchasing a home. Many lenders only rely on automated processes and don't communicate effectively. We always encourage a meeting with our borrowers to discuss your current situation and your needs".
"Make sure you have a reputable Realtor working on your behalf, who is not just looking for a quick commission. Ensure they fully explain the buyer agency agreement and the benefits of having one agent work for you. Your agent will set up a profile to let you know when a home that meets your criteria hits the market. Serious buyers have an agent and profile set up, which is why buyers that rely on online sites like Zillow will find that the good homes sell before they even see them. If you need assistance, we can refer buyers to some great agents".
What Advice Do You Have for Buyers Looking To Upsize?
"For many of these buyers, right now is an excellent opportunity to capitalize and use their current equity as a stepping stone into their next home. Rising interest rates deter many buyers, but they must realize there will always be pros and cons in the market. Homes in the West Michigan market have seen an amazing rate of appreciation year over year, allowing these buyers to have a larger down payment when they purchase their next home. Yes, the interest rate will be higher than it was on their previous mortgage, but they always have the option to refinance in the future at a lower rate. We often have the conversation of 'date your rate, marry your house.'"
Team DeWolf is a Reputable Lender
Team DeWolf strives to provide reliable and trustworthy guidance to their clients, empowering them to make informed decisions to secure their dream home. "Unfortunately, I hear frequently from buyers that they have been given inaccurate information from other lenders or are told they are approved without providing any documentation." It is essential to find a trustworthy lender that will ensure that you are given an accurate and honest assessment throughout the entire mortgage process.
In the West Michigan area, an approval letter from Mortgage 1's team carries significant weight among real estate agents. With a well-established reputation, Team DeWolf's approval letters provide a clear advantage to prospective buyers.
"Realtors know that when my team issues an approval letter we have verified income, assets, credit, etc., and we will close on time, without issues at the rate and costs quoted. If you have been issued an approval letter without providing W-2s and paystubs, you are only pre-qualified, not pre-approved".
Meet Team DeWolf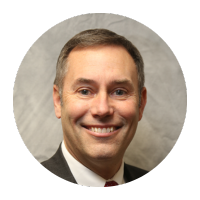 Scott DeWolf
Scott has been in the mortgage industry for 35 years and has been with Mortgage 1 for over ten years, his longest tenure. Scott has personally closed or managed more than 2 billion in volume throughout his career. For over 15 years, Scott has been one of the top five MSHDA originators in West Michigan.
"Mortgage 1 is the best company I have ever worked for and will be the last stop in my career. They allow me to run my branch with flexibility and give me the support that's needed to get the job done".

Scott DeWolf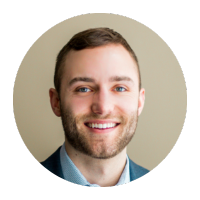 Drew DeWolf
Drew is a 3rd generation real estate professional and has been in the industry for 8 years. After graduating from Central Michigan University, Drew spent two years working as a Real Estate Agent on the team of a highly respected Realtor in West Michigan.
This gave him a unique perspective and understanding of the industry before transitioning to the mortgage side of real estate. Drew is now in his sixth year with Mortgage 1 as a Loan Officer and loves guiding buyers through what is typically the largest purchase they will ever make. Outside of Real Estate, Drew enjoys golfing, skydiving, and all outdoor activities as our Michigan weather permits.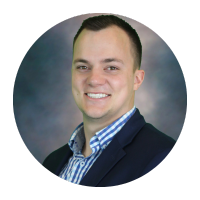 Jon McCready
Jon has been a valuable member of Team DeWolf for the past four years. Jon graduated from Northwood University with a Bachelor's Degree in both Accounting and Finance.
He spent his first two years post-college working as an accountant before joining Mortgage 1, where he found his true passion in helping buyers achieve homeownership. Jon is a proud father of a 14-month-old daughter, who always keeps him on his toes.
Brandy Bronson
Brandy is Team DeWolf's Processor and Office Manager and has worked with Scott for over 15 years.
Team DeWolf is Dedicated to Helping Clients
Many lenders are known to withhold specific programs due to their profitability or the extra work required. However, this is not the case for Team DeWolf, who prioritizes borrowers' needs over profit. The team understands buyers are often looking at homes during the evenings and on weekends, and they always have someone available to provide swift approvals, address inquiries, and help buyers get their offers accepted. Team DeWolf provides borrowers with helpful information about their available options and the advantages and disadvantages of each to help them make an informed decision. "This is how I've built a successful business with repeat customers. I have worked with many of my clients multiple times, with their kids, and now their grandkids".
Because of the team's dedication to their clients, Team DeWolf's business is primarily based on referrals, mostly from their past customers and Realtors. The team takes pride in assisting buyers to achieve their goals of owning a starter home, dream home, vacation home, or rental property and ensuring they have all the necessary tools and products to accomplish this.
Team DeWolf is Your Trusted West Michigan Lender
Team DeWolf is committed to making the mortgage process as hassle-free as possible for their clients. With a team of dedicated loan officers, they work tirelessly to ensure that their clients have a transparent homebuying journey that meets their current and future needs. Get started today with Team DeWolf's Pro SNAP digital mortgage, or call the team at 616.575.9850