"We have many customers who are using Pro SNAP to refinance safely and securely while they are sitting at home, all without having to meet face-to-face. Customers love the convenience and safety, as well as the great rates."

– Mortgage 1 CEO Mark Workens

---
With all that is taking place these days, purchasing a home may not be top-of-mind for most people. But for some, it is. Before this crisis hit, the spring home buying season was just getting started. And the reality is, many families do need to sell and buy homes, even during a pandemic.
Once this crisis passes, there will be even more sellers and buyers. Mortgage forecasters are predicting a pent-up demand of buyers flooding the market.
Stay Safe – Get Approved Online
If you anticipate house shopping once the all-clear is given and social distancing rules are eased, now is the time to get ready. With talk of the economy being opened up eventually, now is the ideal time to get prepared and get preapproved.
Buyers who are preapproved will be in a better position to have their offers accepted once the real estate market gets back into full or partial stride.
Another way home owners are taking advantage is by refinancing. Mortgage rates are still historically low. Many consumers are enjoying big savings by refinancing their existing mortgages, sometimes savings hundreds of dollars monthly.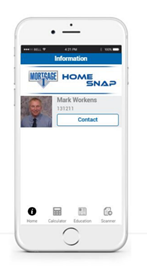 Pro SNAP – The Ultimate Digital Mortgage App
Many of you might be thinking, "how can I get a mortgage with social distancing rules in place and me stuck at home?"
The answer: with the Pro SNAP digital app from Mortgage 1.
Even in normal times, our Pro SNAP digital app offers convenience for getting a new home loan or refinancing. The app lets you do everything from the safety of your home. The app lets you securely submit documents, view your progress, digitally sign forms, and easily message your loan officer.
Pro SNAP – Safe, Secure, Convenient
In these restricted times, Pro SNAP is a necessity. Like workers at many companies, Mortgage 1 loan officers are working from home for the time being. But that doesn't mean the mortgage services we provide and your home ownership dreams have stopped.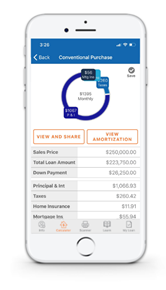 Using the Mortgage 1 Pro SNAP, you can:
– Start the application/pre-approval process
– Calculate payments easily
– Securely scan & upload documents from your phone
– Digitally sign documents
– Message your loan officer instantly
– Track your progress
– Receive updates as you go


Pro SNAP – Great for Refinancing, Too
With mortgage rates at record lows, many homeowners are taking advantage by refinancing their existing mortgages. Our Pro SNAP application is ideal for these home owners.
"We have many customers who are using Pro SNAP to refinance safely and securely while they are sitting at home, all without having to meet face-to-face. Customers love the convenience and safety, as well as the great rates," says Mortgage 1 CEO Mark Workens.
A reduced mortgage payment can mean extra money in these uncertain times.
Take Advantage of Low Rates – Use Pro SNAP!
In pre-corona times, hundreds of Mortgage 1 customers took advantage of Pro SNAP to get a new mortgage or to refinance. You can, too. To get started, visit the Pro SNAP page on our website or search "Pro SNAP" in the App Store or Google Play.
Stay safe, stay healthy.