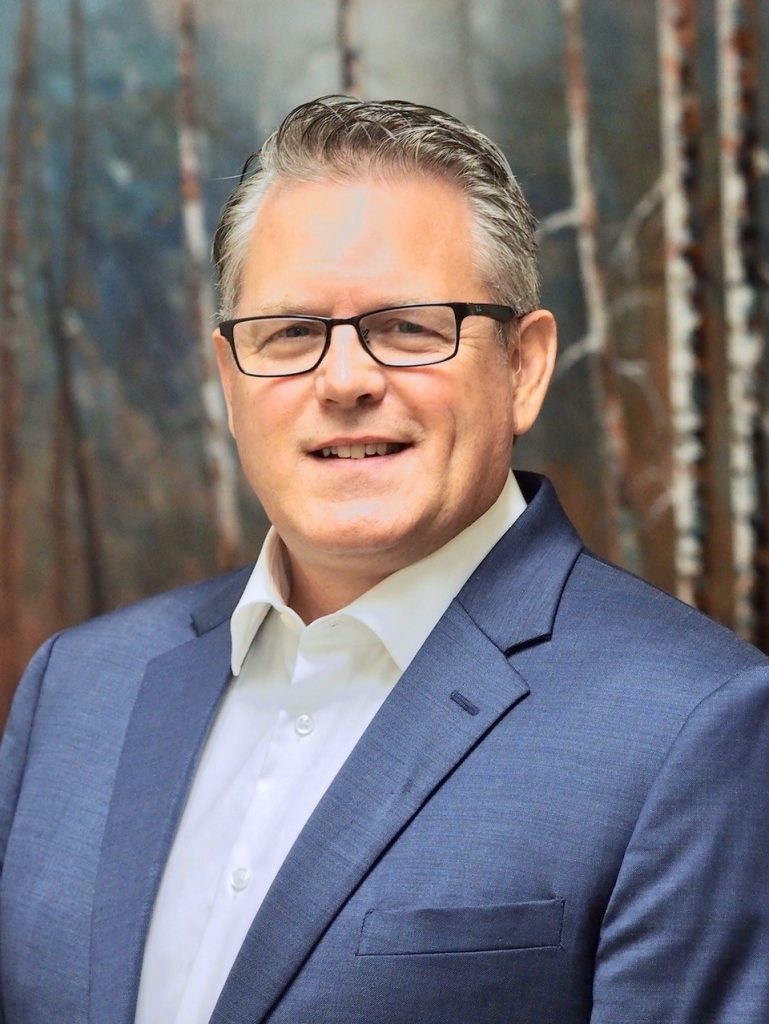 Mortgage 1 Jackson branch manager Mike Archer is a man who achieves what he aims for.
As a youngster growing up in Michigan's Upper Peninsula, Mike realized he wanted to see the world. Lacking local opportunities, he enlisted in the military. Three days after high school graduation, he was on a plane to Fort Leonard Wood in Missouri. He served 15 years in the Army and Army National Guard, including stints in Europe during the first Persian Gulf War.
"I am proud of my military service and am grateful for the lessons learned and the opportunities it provided," Mike says.
From the military, Mike went to college at Spring Arbor University, where he studied finance and management. He worked in banking for a while, then went in search of more satisfying work that could make a lasting impact on people's lives.
That's when he discovered mortgage lending. "For me it is a perfect fit. I really enjoy the world of finance and economics. I enjoy talking to and meeting people. I love being able to help them achieve something as significant as home ownership," he says.
---
Humbly Serving Others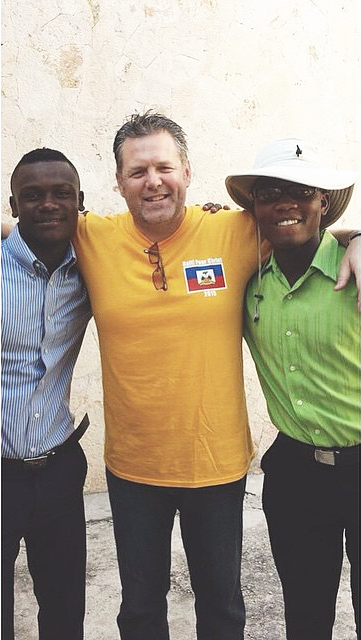 Around the time he made the switch to mortgage lending, Mike also discovered missionary work.
"I have had the privilege of attending mission trips through my church to both Haiti and the Dominican Republic," Mike says. "Both of my sons have made these life-changing journeys with me also."
Missionary work humbled him.
"I recall my first trip to Haiti, when our mindset was that we were going there to help and change lives. After 10 days, I realized how naïve my attitude was and realized that my life and attitude were changed in profound ways. I have come to love the people of the island and have made many friends there."
Mike has applied the lessons learned from his missionary trips to how he takes care of home buyers and borrowers.
The Mortgage 1 Jackson Team
The Mortgage 1 Jackson MI office has averaged $47 million in lending the past few years. Mike oversees a team of nine, including four loan officers.
"I feel fortunate with such an awesome team," he says. "Most of my team has been with me for over 10 years. I'm grateful for their dedication, loyalty and commitment."
The Jackson team consists of:
Mike Archer, Branch Manager and Senior Loan Officer
Kim McClurg, Senior Loan Officer
Tonya Neill, Senior Loan Officer
Monica Mays, Senior Loan Officer
Ryan Mennemeier, Loan Partner to Mike Archer
Nicole Johnson, Director of Business Innovation
Sara Archer, Administrative Assistant
Kim Cushman, Loan Processor
Kati Noppe, Loan Processor
Mortgage 1 Jackson is an active member of the Jackson County Chamber of Commerce, Irish Hills Chamber of Commerce and the Jackson Area Association of Realtors. Mike is a Spring Arbor Township Trustee and past chair of the Township Planning Committee.
The branch has served the Jackson community for 28 years and has received the Brick Award from the Jackson County Chamber of Commerce for their investment in the community by building a new office complex.
We asked Mike recently for his thoughts on mortgage lending, home buying, and the benefits of being part of Mortgage 1. Here's what he had to say.
Mortgage Lending with a Long View
"I learned a long time ago that sustainability and long-term success in the mortgage business is only achieved thru a strong realtor referral base and a commitment to purchase business. It is easy to lose sight of this during low interest rate periods where many focus only on the low hanging fruit of refinance business," he says.
"While refinances are an important piece of the pie, I don't believe it should ever be a loan officers sole focus. I have known many loan officers over the years that have risen to the top of the production charts during periods of low interest rates only to disappear once rates started to rise. Certainly, refinances are an important part of maintaining and providing value to our customers, just don't lose sight of core purchase business and referral partners for that is what will sustain you over the long term."
Home Buying Lessons from the Pandemic
"Covid has put us all on a roller coaster of emotions with fear being probably the most prevalent. Fear causes people to circle the wagons and really examine what is really important. Covid has changed the way we live and work in profound ways. We have discovered that people actually can work from home and be productive. This has opened doors that did not even exist 3 years ago.
"As people spend more time in their homes, they are wanting different things. Maybe more functionality, a home office, a view of the mountains or a lake, a bigger yard, a home gym. Proximity to employer and work commutes for many employees are no longer a deciding factor on where they reside. Wow, talk about freedom! We are seeing buyers locate to Michigan from all parts of the US because the physical tether to their employer no longer exists."
Current Home Buying Trends
"We have been hearing a lot about low inventory in the housing market over the past couple of years and while inventory appears to be what is holding the housing industry back, many mortgage companies and realtors are having their best years ever. Our purchase business over the past couple years has been stronger than previous years," Mike notes.
"So why do we have a inventory problem? The housing inventory 'shortage' is really driven by incredibly strong pent-up demand from the millennial market, historically low interest rates, and the pandemic driven ability to work from home."
The Benefits of Being Part of Mortgage 1
Mortgage 1 Jackson recently celebrated its 10-year anniversary with Mortgage 1. In 2021, Mike was awarded a Mortgage 1 President's Club recognition due to his production volume.
Mike appreciates how Mortgage 1 enables him to help home buyers.
"Mortgage 1 has given me the opportunity to run and grow my business in a structure that allows me to be entrepreneurial and make key decisions in how my business runs and operates. I feel like I have the best of both worlds, I am able to operate my own mortgage company without actually starting my own mortgage company," he says.
Let Mortgage 1 Jackson Help You
If you are in the market for a new home or a refinance, let Mike and the team at Mortgage 1 Jackson help you. Call (517) 315-4626 or get started with their Pro Snap digital mortgage application today!